You can totally make these with your kids in an afternoon.  It is so much fun!  Here are the supplies needed:
Aquarium gravel
Small seashells
Cheap aquarium plants
Plastic sea creatures
Mason jars
Water with blue food coloring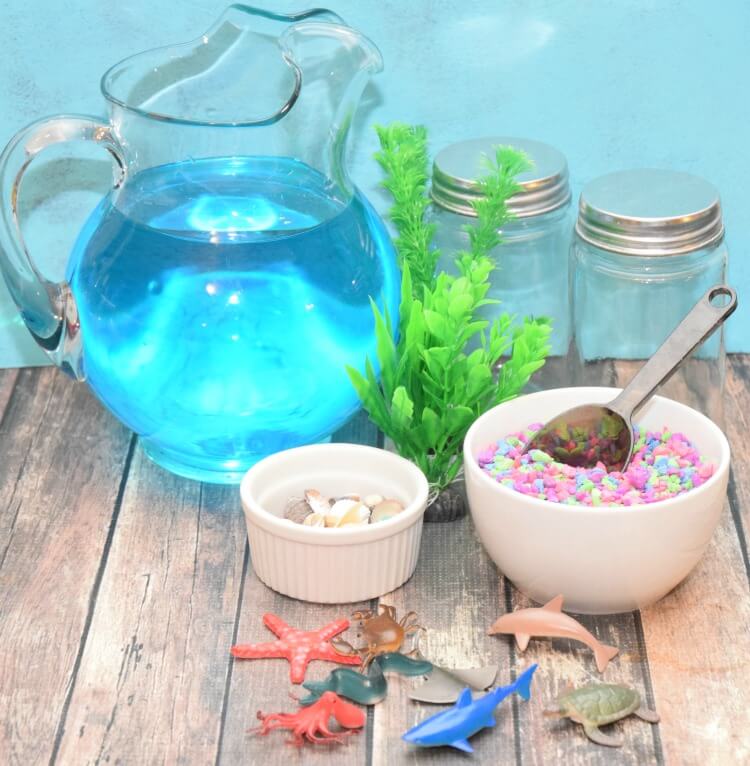 Start by adding the plant before the gravel.  Push the plant to the side as you fill the jar with gravel. Do this in a circle, so that you cover all sides of the plant base.  If your plant is too tall for your jar, just snip it off.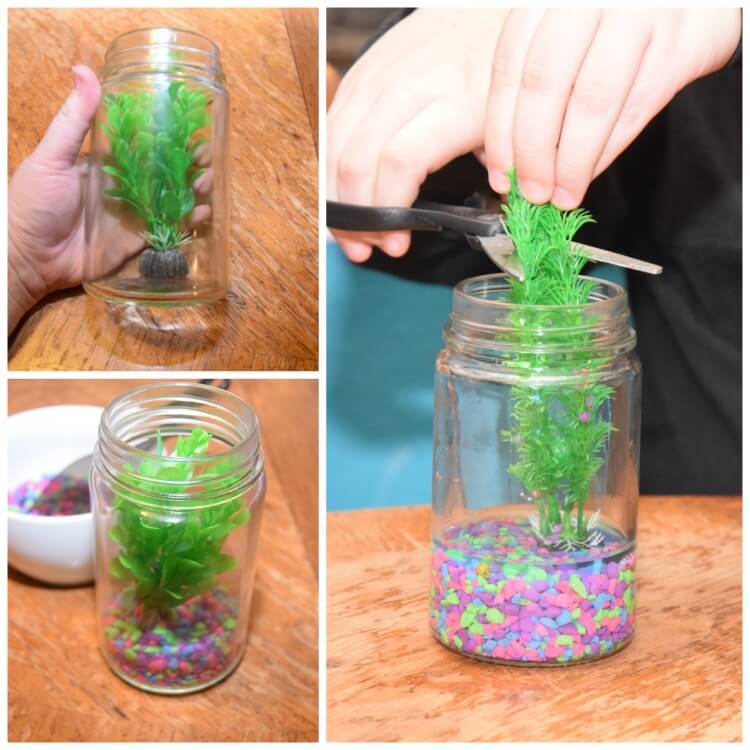 Next, it's time to add your sea creatures.  Please ONLY use plastic sea creatures, not any real ones!
Next, add a few seashells, then, it's time to slowly fill the jar with water.  Tint your water with just a few drops of blue food coloring.  I wanted to keep it light, so we could see all the fun things in the jars.
Now here's the fun part — the lights!  You can find these at the craft store.  They are submersible LED lights.  I used permanent adhesive to attach to them to the inside of the lid.  Add a dab of adhesive to the light and to the lid, then wait a couple minutes for both to get a little tacky.  Then, stick them together.  In just a few minutes they'll be stuck.
Screw the lid on, and your aquarium is ready to go.